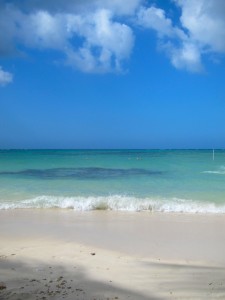 I squeezed onto CNBC yesterday with  a few comments as part of "Will the college bubble burst: http://www.cnbc.com/id/101985258 ; this is the written version: Sharon Epperson, "A higher-ed bubble even bigger than student loans, Sept 11, 2014, Redesign of the Traditional Classroom.
Now, for the stuff that didn't get aired. Here are some of the note I made in prepping for the appearance:
Goodbye, Summer (Vacation)The current push to lengthen the school year beyond the 180 days that is typical in the U.S. will become reality by 2040. Already, the President and lawmakers are calling for a longer school year, pointing to other countries that are more competitive.
[My response] I would be surprised if it took that long. A major theme we found in our recent research on students needs in 2025 that we did for Lumina Foundation was that the whole notion of dedicated schedules is increasingly being called into question. The larger social trend behind this is the Death of the Schedule. It's really a move into an on-demand and just-in-time world where we use technology to do things when we want, and are less restricted by when things are available according to some schedule that no longer makes sense in today's world.
The simple example is watching television, where on-demand programming means people watch their program at their convenience, not according to a network schedule. This is bleeding into education, higher education first — where online learning/distance education makes it possible for students to learn at their convenience, not only when a class is offered in a 3 hour time slot once a week. The vast bulk of learning activities can be conducted asynchronously, or at the student's convenience, and then f2f discussions or evaluations can be scheduled as needed and when it is mutually convenient.
This will create some interesting challenges for instructors. It's obviously easier for us when all students are available at the same time and place, as opposed to having arrange individual meetings, but that is the evolution of the teaching role. Lectures can be recorded, so it's less about that, and more about "coaching" and personalized instruction. It really changes the dynamic of being a teacher. It will take longer for this shift to happen in K-12 as the logistics of doing that are much more complicated. The fact that kids are in school during the day while parents are working is a convenient thing for parents. It's really not necessary from a learning perspective for kids to sit in classrooms all day for standard amounts of time. University students are more responsible for their own time, so it works easier there.
We'll put much more thought into when everyone needs to be there, rather than just require it "just because." Students can do work that lends itself to alone time, and then come together in groups or a full class when it makes sense to do so. Andy Hines