We teach Progress and Development as separate theories in our Social Change class. I sometimes joke that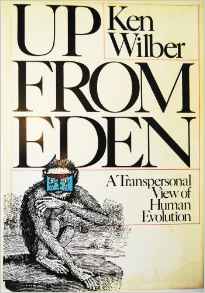 Development is for those afraid to take a position. Development theory suggests that there is a consistent trajectory of change over time toward greater capability/complexity, but it doesn't take a position on whether that trajectory is good or bad. Progress take the position that the trajectory is "good" in the sense of things gradually getting better over time. Progress does raise questions about what is "good" and who judges that and how. Development avoids that question, and suggests it depends.
In reading Ken Wilber's 1981 "Up From Eden: A Transpersonal View of Human Evolution, I was struck by how several times he made the point that development can be good or bad. It brings greater capabilities, which can be applied for good or evil. It brings opportunity and threat, depending on our choices. I suppose I am sometimes guilty of a hidden assumption toward progress. The book reminds me to challenge that assumption.
I think the opportunity/threat nature of development helps us make sense of what's going on. We may wonder why humanity does some colossally stupid and evil things. For developmentalists, growing capabilities can be applied for good or bad, and there is no real inherent reason that the application be for good. For instance, Wilber observes that, "the state's potential for good is almost matched by its potential for brutality." We sure hope it will be for good, and perhaps we can extract an overall movement toward good – but not necessarily, and certainly not a smooth or inevitable movement to good. At the same time, we can see stupidity and evil in clearer context – it can be redirected toward good. What may look hopeless can be salvaged.
As Wilber says, "each new evolutionary step brought new responsibilities, new terrors, new anxieties, and new guilts….there is a price to be paid for every increase in consciousness." Development is not skipping through the tulips towards nirvana, but perhaps more accurately a trudging the road toward happy destiny…..we hope.  – Andy Hines