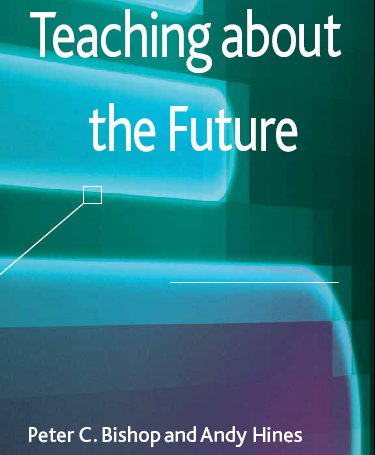 This book brings together more than thirty-five years of experience in teaching about the future from the University of Houston's Graduate Program in Studies of the Future. This program is the longest-running Master's Program in the world–one of about a dozen that operate globally today.
The intent of this book is to spread the practice of teaching futures studies and strategic foresight by showing how it's done in our program. We believe that students at all levels of education would benefit from instruction on how to think about and indeed influence the future. Our goal is that educators teach as much about the future as they do about the past.  After all, the future is where we are all going to live!
We summarize our curriculum in a comprehensive fashion, so that those seeking to introduce futures thinking into their schools have a conceptual guide from which to select and design curricula or classes of their own.
Single copies on Amazon: Teaching about the Future
Bulk copies discount: ahines@uh.edu